PREMIUM INCENTIVE JEWELRY, HAS A LASTING ROI.
ENHANCE YOUR BRAND WITH, INCENTIVE'S THAT LAST!
KENWORTH TRUCKING
KENWORTH TRUCKING, CHOSE JEWELRY!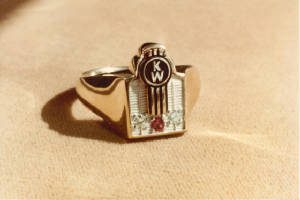 THIS IS ONE OF THE RING DESIGNS
OZARK AIRLINES
OZARK ARLINES RING!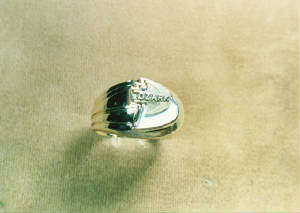 Jim can reproduce almost any design into rings, pendants,
buckles, etc.
From a drawing a mold can be made and the end product can be produced as limited additions in Gold, Silver, or any other
metal, as well as gems and precious stones can be added.
We can help you create a design, or use your own.
FUND RAISING, Ingram also helps non for profit groups and orgs., raise funds, by creating products for resale.
Call for details, on our Premium Incentive and Fund Raising, pricing. 941-474-1420, or email us at the info box below.